MOCE serves a variety of markets. If you have products to sell, we can help you!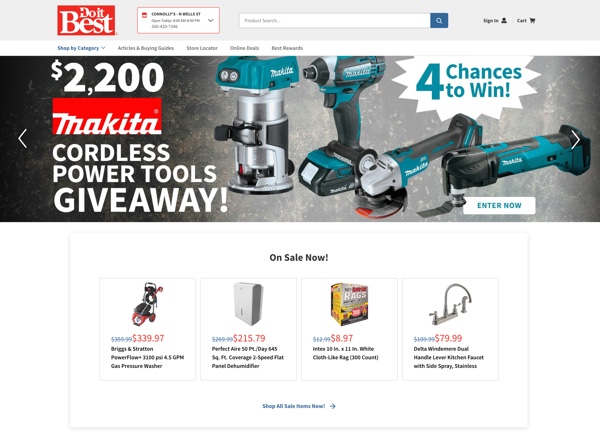 B2C Responsive Distributor E-Commerce: Do It Best 
Do It Best relies on MOCE for 650+ websites which encompasses over 67,000 products. Each website tells their own story. This allows member stores to be unique while leveraging the same powerful backbone, MOCE.
View the Site
---
B2B and B2G E-Commerce: Magnetic Concepts
Businesses expect an easy to use and straight forward online ordering process. Government buyers have special and specific needs. We were able to provide a unique buying experience based on user profiles for Magnetic Concepts. A client that shipments can go, or must go, small parcel or LTL based on item or order sizes allowed for us to create some cool educational and shipping auto calculating options for online users.
View the Site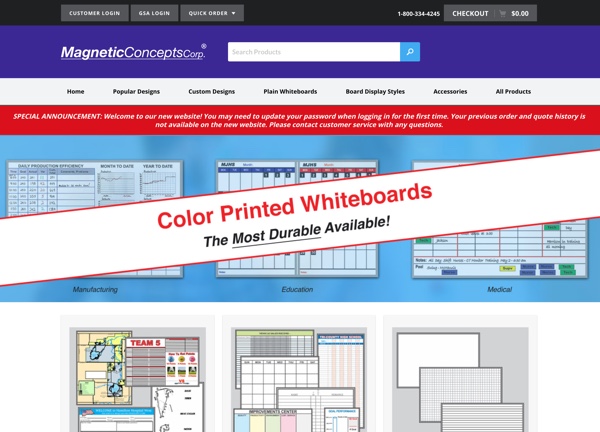 ---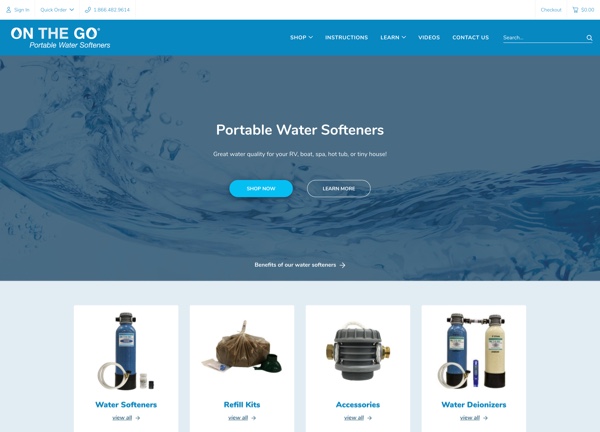 B2C Responsive Distributor E-Commerce: On The Go Portable Water Softeners
In a niche market, it is important to stay ahead of the competition, and that is exactly what the MOCE framework has done for this client. They have been proactive with their digital presence and website which has resulted into increased web orders and allowed for company growth.
View the Site
---
B2B / B2C Responsive Promotional Product E-Commerce: YourPromoPeople
The reason we built the framework is really because we needed a way to compete ourselves in the competitive promotional product space. There are plenty of templates and out of the box platforms we could have used if we wanted to be average. Let's just say we are having better than average results.
View the Site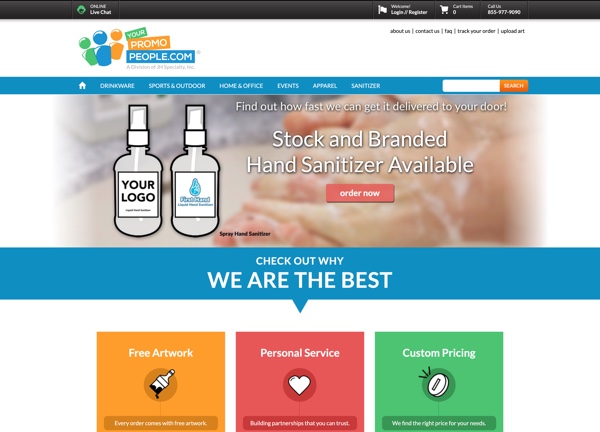 ---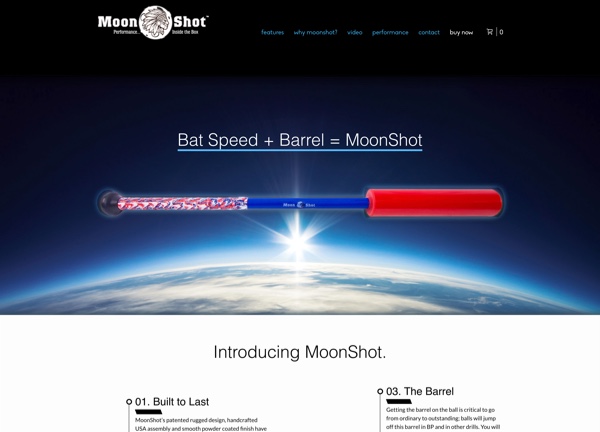 B2C Parallax E-Commerce: MoonShot
An idea that started as a duct tape pipe used in the back yard is now a patented baseball training aid. The MOCE team used parallax scrolling to help tell the story, features, and benefits of this one of a kind product. A simple cart and checkout makes buying this product as easy as improving your game.
View the Site